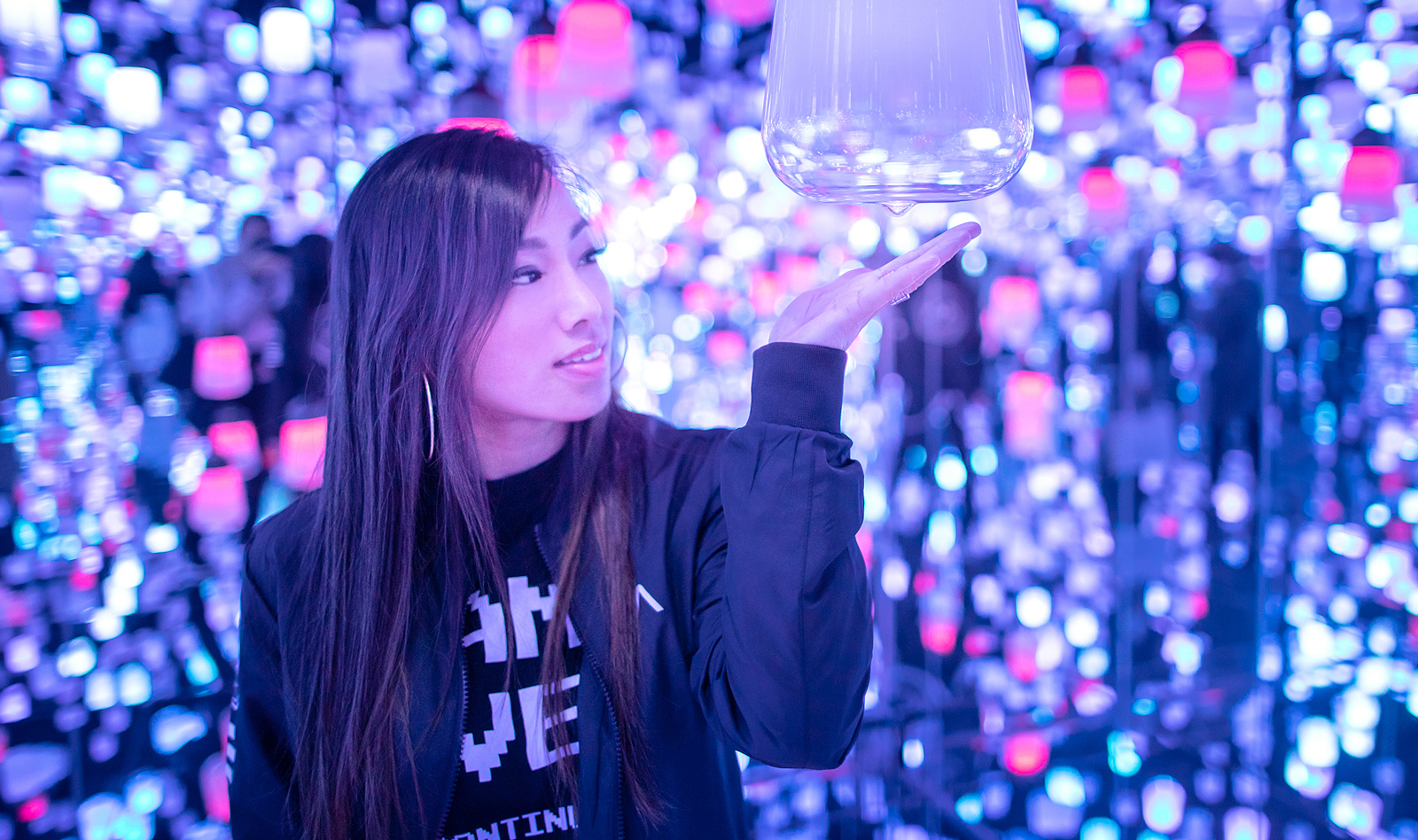 Biography
---
Memory Loss, a Canadian trance DJ & Producer, has established herself within the global electronic dance music scene as one of the future's brightest talents. Multiple Mixmag Magazine track reviews and BBC Radio1 plays under various aliases are just some of the accolades from one of Canada's most exciting female artists. She was also selected by Billboard Dance as part of "Trance Music's Next Class: 16 DJs to Watch" list, and most recently was awarded the 60th position on the 2019 Trance Podium Top 100 DJs Poll. Memory Loss is an official AVA Recordings Resident Artist showing incredible promise and talent within the trance scene.
In the short period of time she's been immersed in the scene for, her releases on top labels such as AVA, In Trance We Trust (Black Hole), Flashover, Go On Air, and Universal Nation have seen support from the likes of Armin van Buuren, Paul van Dyk, Markus Schulz, Ferry Corsten, Cosmic Gate, Ruben de Ronde, Andy Moor, Ben Gold, Giuseppe Ottaviani, Heatbeat, Alex M.O.R.P.H., Kyau & Albert, Nifra, John Askew, M.I.K.E. Push, Alex Di Stefano, Sean Tyas, Menno de Jong and many more. Memory Loss's productions are known to be progressive, melodic and energetic, and consistently hitting the Beatport's Top 100 Trance Charts.
The success of Memory Loss's wide range of productions from progressive trance to uplifting trance has been well-received on a global scale, and growing with each release. One of her top original tracks 'Kizuna' on In Trance We Trust reached into the top 25 on Beatport's Trance Charts, and her tracks 'Maybe Tomorrow', 'Stratosphere', & latest tune 'Mirage' were supported on Armin van Buuren's radio show A State Of Trance #804, #856 & #992. Her track 'Night Rider' was voted in at Top #2 by the listeners on Corsten's Countdown and has reached over 100k plays on Spotify, while her release on 'Skytree' received a glowing 10/10 review: "…another classy production by the hands of Memory Loss who continues to glow in the trance scene with her brilliant well balanced productions. Skytree is a magnificent slice of straight forward trance…" – Flux BPM Online. Her release on AVA White entitled 'Otago' received strong support including Paul van Dyk, who also hand-selected it to be featured in Spotify's "Trance Mission" playlist. Memory Loss's track 'Shapeshifter' on AVA White hit #15 on the Top 100 Hype Trance Charts on Beatport, and also received a review in DJ Mag Spain. Her progressive trance tracks 'The Lost One' & 'Savannah' were both chosen for Markus Schulz's Global DJ Broadcast's Top 20 on Spotify. 'Sequence', her tech-influenced uplifter, saw new support from John Askew, M.I.K.E. Push, & Arctic Moon, and 'Forever' by Ruben de Ronde, Sean Tyas, & Talla 2XLC.
While not in the studio, her abilities to entertain on the decks with her diverse range of trance, progressive, tech, uplifting & psy-trance music have led her to perform across North America, Europe, and Japan at world renown clubs such as WOMB, the #1 voted club in DJ Mag – Best of Japan Clubs 2018, Westerunie (Netherlands) for In Trance We Trust ADE Festival, Toronto Event Centre (Canada) for U4RIA Festival, The Emporium (UK), and Kanya Beach Club (Spain). Recent gigs in her diary included the renown Dreamstate Festival coming to Canada, and AVA Night in Mexico, debut in Minneapolis, Minnesota, and a return to Tokyo, Japan. Just announced is a debut gig in Chicago, Illinois – stay tuned for the event date!
After the success of Memory Loss's monthly radio show called 'Bridging The Gap' which featured guestmixes from DJs such as Alex M.O.R.P.H., Heatbeat, Photographer, RAM, Menno de Jong, ReOrder, Solid Stone and more, she has launched her brand new 'Endless Dreams' Podcast on the #1 voted trance station Afterhours.fm. Memory Loss has also made guest appearances on radio shows such as the well-renown Transmission Radio, Alex M.O.R.P.H.'s Universal Nation Podcast, Giuseppe Ottaviani's label Go On Air Recordings Podcast, Photographer's Edge Sessions, and Dave Pearce presents Delirium. In the past year, she's been delivering weekly live streams to viewers all over the world on Twitch, and was invited to do live mixes for Transmission Festival Live's channel, amongst many others.
---
---
---
---